About ComPuTool Gauge & Fixture
ComPuTool Gauge & Fixture specializes in manual operator-controlled gauges and checking fixtures. We design and build attribute gauges, SPC gauges, checking fixtures, and assembly checking fixtures.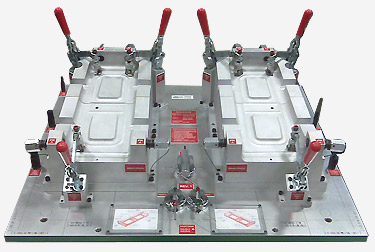 Our gauges and fixtures are used by manufacturers of consumer, commercial, and industrial products throughout North America to check metal parts, plastic parts, and part assemblies in production environments.
ComPuTool has kept pace with the current productivity demands of industry in an effort to meet to our customers' requirements. We have focused our continuous improvement efforts in the areas of CAD/CAM, component standardization, and specialization.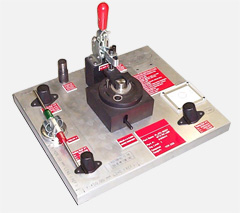 ComPuTool Gauge & Fixture is located in Oldcastle (Windsor), Ontario, 15 minutes from the Detroit-Windsor border in Southwestern Ontario, adjacent to the automotive capital of North America.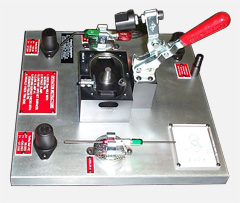 The ComPuTool plant is adjacent to its sister company Anderdon Tool, an automotive tool & die shop. Our affiliation with Anderdon Tool gives ComPuTool access to additional resources such as machine tools, advanced inspection tools, and project management.
ComPuTool Gauge & Fixture is registered to ISO 9001:2008.